Most seniors prefer to remain in their own home instead of transitioning to shared or institutional living. Providing in-home care allows your loved one to live their days to the fullest with dignity. Knowing that they are cared for in a safe environment provides you with peace of mind.
Aging in place means that individuals can remain in the surroundings they have known for years. A home health aide can provide personal care, help with fall prevention, give daily medication reminders, help with light housekeeping duties, and be on hand to assist with meal preparation.
For our clients with a higher level of care, Touching Angels caregivers provide assistance with bathing, feeding, and medication management.
If you need help,
you're not alone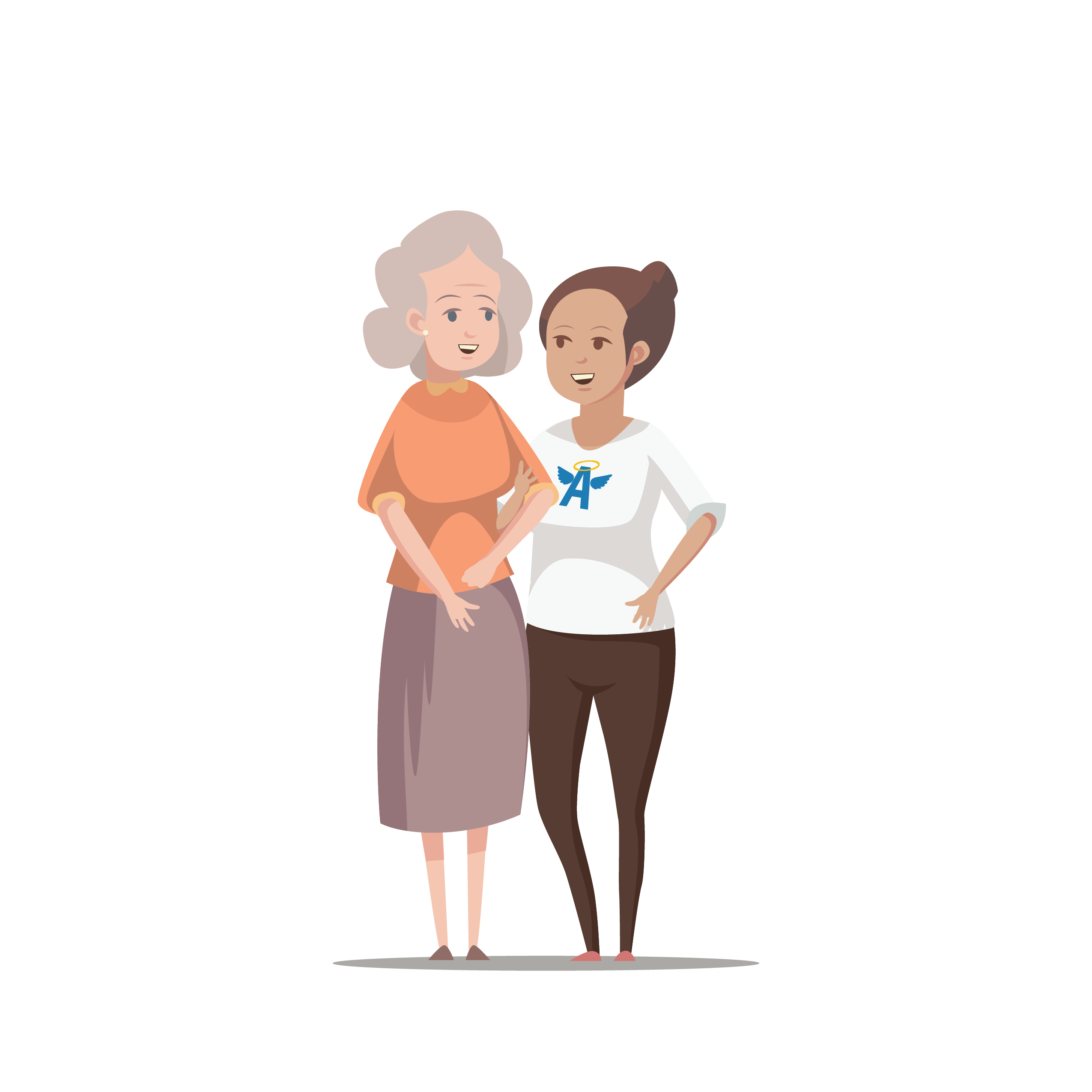 You can improve day-to-day living for yourself or a loved one with this type of assistance.
The many benefits of senior care at home:
Peace of mind for family members.
No more worrying if loved ones are eating properly or taking their medication.
More economical than facility care.
Long term facility care can cost hundreds of thousands of dollars, depleting lifetime savings and emergency funds.
Seniors can keep their beloved pets by their side.
Studies have shown that losing a part or being parted from one can result in grief more sever than losing a spouse.
A greater sense of autonomy.
Clients have more control of environment when they stay at home. They choose when to rise, when to eat, and when they want to interact with others.
Faster recovery from accidents or illness.
Did you know your home has fewer germs than a medical facility. Recovering at home reduces risk of infection.